After 20+ Years Running A Successful Brick And Mortar Ad Agency, Can A Mainstream Marketing Guy Make It In Cyberspace?
Well, it's worth a shot.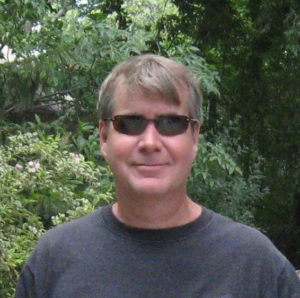 Hi. My name is Ben Crain and I'm thrilled to death you want to know a little about me! Well first off, I'm not big on talking about myself. And I don't much care for selfies. In fact, I'd much rather learn a little more about you. But that's what Comments boxes are for, right?
Okay, so If you're still reading this, I'm guessing I've raised your curiosity which means I'd better get down to business.
For the past 26 years that business has been motivating people to either buy, sell or do things. In other words, I'm an "Ad Man" (or Mad Man if you watched the series). Trust me, this business can make you a little crazy…
After growing up watching TV re-runs of Bewitched, I was intrigued — not by Samantha "Sam" the domesticated witch — but by her mortal husband, Darren. Specifically his position as an ad executive. While other guys dreamed of having a beautiful wife with magical powers like Sam, I just wanted Darren's job!
So I became a copywriter.
For several years I was the broadcast king at a small ad agency, cranking out stacks and stacks of TV and radio scripts then overseeing the production of each spot. The clients were mostly local. The accounts were all over the place. Car dealerships, shoe stores, law firms, fast food joints, furniture outlets, nightclubs, hair stylists, bowling alleys, pest control — if anyone needed radio or TV, I was their guy!
I also wasn't too bad at writing print copy. A much bigger advertising agency happened to like my quick-witted headlines and lured me away to work on some of their national accounts including McDonald's, Budweiser, SWEETarts and Robert Mondavi wines. I couldn't believe it. I was actually getting paid to work on products that I enjoyed consuming most every weekend!
In just over a year I became a VP and Creative Director overseeing more than a dozen employees. It was an honor and the thrill of a lifetime. But after 3 years, I realized I wanted more.
I wanted to run my own shop.
Collaborating with a talented guy I'd been working with since I got into this business, Todd McGowan, we set up shop as McGowan-Crain and slowly but surely built a million dollar agency within two years. Using our sales promotions experience in wine, beer & spirits, we managed to land several prestigious national brands such as Corona Extra, Margaritaville Cocktails and Gallo Wines. The agency grew. So did our wallets. Life was sooo good!
But then the bottom fell out.
It all started in 2009 when we lost Corona — new management, replace agency! Then the economy began to tank, which meant budgets needed to be cut. Big companies suddenly started looking for ways to save money. I'm sure you can guess where I'm going with this…  After downsizing our projections, then downsizing our staff, we were finally forced to close our doors after 12+ successful years in the advertising industry.
Don't despair though, it does get better!
After honing my marketing skills these past twenty-some years, I discovered I could put them to use in other ways. I've conducted marketing lectures at several major universities, showing the students the methods we used in branding products and building campaigns. I've also developed multi-media campaigns for regional clients incorporating Social Media, Direct Mail, Radio & TV — even producing and editing the ads in my home studio. 
Who knew going out on my own could be so productive? Who knew it could be so rewarding? Who knew it could be so much fun!
Who knew? hunu!
And that's what sparked the beginning of hunu marketing (all lower case 'cause it looks cool that way!)
So I've come full circle. A new shop. A new name. A new beginning. My plan now is to take the skills and knowledge I've achieved in the mainstream marketing world, bring them into the digital marketing world, and show other up-and-coming digital marketers a smarter, more strategic way to get results.
Think you might be interested?
hunu!

Ben Crain
P.S. — Wanna see some of my past work? Click here and I'll be happy to take you to my portfolio. https://www.bencrain.me 
                A Little Bit More About Me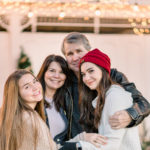 Married: To Erika, my incredible & extremely patient wife.
Kids: Two beautiful daughters, Olivia & Sophie.                           (Both teenagers…yikes!)
Pets: Golden Retriever (Layla), Cockatiel (Stanley)
Interests: All types of Music (especially Beatles!), all types of Books (Suspense & Adventure are my faves), playing my Guitars (again, especially Beatles!), taking Long Drives in the country (great way to clear your head while concepting new ideas), Movies (too many favorites to highlight), binge-watching Great TV Series (Breaking Bad and Lost top the list at present), Adventurous Travel Vacations (Exploring ancient ruins, Scuba diving, hiking, repelling & boating), Food & Wine (Steak medium-rare, an old Bordeaux and, dare-I-say, a fine Monte Cristo cigar to top off the evening. Heaven.)
Cool Stuff I Really Like — You Might Like As Well!
D9 Hosting  – The ONLY hosting service I'll use. Fast, dependable with friendly 24/7 technical advisors, all at a reasonable price. Check'em out here!  
GetResponse  – The VERY BEST autoresponder on the web. Easy to use, lots of great templates, very affordable. Click here to get a FREE 30-Day Trial. 
Newbie Lessons 4U  – Looking for a one-stop resource offering 300+ video tutorials covering most every program or piece of software you'll ever need to conquer cyberspace? This site is a godsend! Well-worth the VERY AFFORDABLE, one-time membership fee. Click here and check it out!
John Thornhill's Partnership To Success Program  – This is the digital marketing program that has helped me finally get my priorities straight and focus on a clear path to success. Because of John's course, I now understand how I can take my 20+ years of marketing knowledge and directly apply it to the digital world. If you've ever even considered getting into Digital Marketing, you absolutely have to check out the Partnership to Success program (or P2S). You can find out more, and get a FREE Bonus by clicking on John Thornhill's Product Creation Workshop.