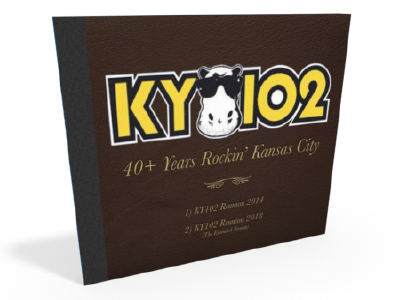 Do You Miss KY102?
Did You Miss The KY102 Reunion?
Well Don't Miss This Limited Offer!
Get Your KY102
40th Anniversary DVD
JUST $15
(Includes S/H)
For over 30 years, KY102 was the soundtrack to the lives of Kansas City's Rock 'n Roll generation. The Music. The DJs. The Bands. The Concerts. The Rock 'n Roll Army. NO major event or musical debut was valid unless KY102 said it was!     
Now you can relive the days of KY102 through the sights and sounds contained within this commemorative DVD featuring two unedited videos from both the 35th and 40th KY102 reunions.
Hurry, this 40th Anniversary DVD offer is for a limited time only and (like KY102) will soon be just a memory…