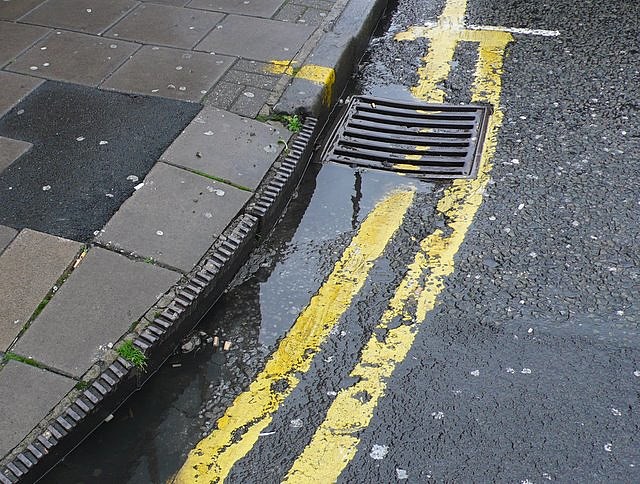 "I Wet My Pants
Coming Up With This Idea!"
That's what I told my soon-to-be new client as I presented the winning concept
The client was a regional car dealer who was looking for a fresh new angle to sell more cars. It would be a prestigious and highly profitable account to land, so the competition was fierce to win this business.
As our creative team entered the third day of brainstorming what had become a dismal list of sub-par auto sales concepts, I remembered an old technique I'd learned in my theatre imrov class back in college: Become the Object. So, I decided to be the car.
My co-workers laughed when I told them my idea.
They then proceeded to follow me outside where they utterly roared with delight as I got down on my hands and knees beside the curb and began making engine revs and horn sounds. As I attempted to totally immerse myself into the mindset of an automobile, I decided to lie down in the street and get the full "automobile experience." That's when I realized there was water in the gutter from an earlier rainstorm and my pants were now soaking wet!
As I got up to brush the gutter goo off my soiled khakis, a thought occurred to me…
"Now that I've embarrassed myself trying to be the car, why don't I just get out of the way and let the car tell its own story?" There was something to this germ of an idea, so I decided to run with it and work it out with the team.
Later that same afternoon, we developed an ad campaign under the theme "Auto Biographies" — where each car model told its own story as the commercial's narrator. Needless to say, the idea was a hit with the client and we landed the business. And it was all because I decided to get out of my comfort zone, try a different approach and, yes, wet my pants!
Most every type of business requires fresh ideas from time to time
And most anyone who's been challenged to come up with those ideas probably has a similar story as the one above. But the reality is, great ideas don't always just automatically pop into your head, sometimes you need a little nudge to unclog a creative mental block. In my case, I decided to ignore being laughed at and take an unconventional approach to jar my thinking. And it worked!
Here's A FREE Reference Guide To Help You Next Time You're Having A Mental Block
Realizing how helpful it would be to have a go-to reference guide for whenever your brain seems to be stuck, I sat down and cataloged my most successful mental block-busting techniques into a comprehensive ebook entitled 21 Sure-Fire Idea Spark Plugs (#19 helped me land the car business).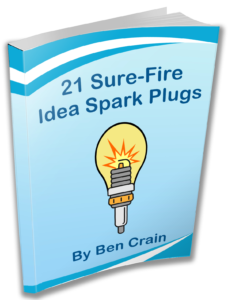 Each Idea Spark-Plug is written to take your thinking in a completely different direction, and help you open up your mind to fresh ideas and new approaches. If you'd like a FREE copy of this valuable reference guide, just click on the cover.
In the meantime, here are three of my favorite Idea Spark Plugs taken straight from the ebook.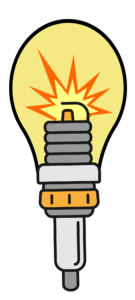 Idea Spark Plug #14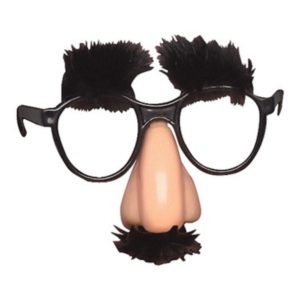 Look For An Alias
Ever wonder what the difference is between a Sun Roof and a Moon Roof? How about a Domestic Engineer vs. a House Cleaner? Or maybe a Couch vs. a Sofa? Answer: Not a darn thing!
Sometimes all it takes is a brand new shiny name to make an item appear to be better than it originally was. Marketers do it all the time when they want to freshen up or add new life to a sluggish brand, or de-emphasize product attributes that could be considered unappealing to the target. Remember when Honey Crisp cereal was called Sugar Crisp? Or when KFC was known as Kentucky Fried Chicken? Name changing is a common way to make your brain re-evaluate an item's meaning or importance. Different words evoke different interpretations or emotions.
The next time you're brainstorming ideas, pick out some of the keywords then make a separate list. Try coming up with substitute words for each word on the list. This new list of words should jog your brain into re-evaluating your original thinking. It should also give you a different perspective and help you decide whether or not your first idea was your best idea.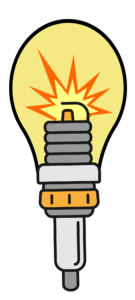 Idea Spark Plug #15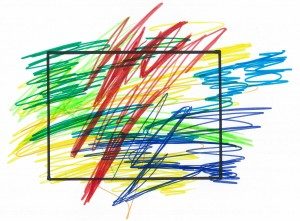 Color Outside The Lines
When you're working on a rational project, using rational methods to try to rationally come up with a clever idea, this is the best time to start thinking irrationally! Some call it "Thinking outside the box". Others call it "Coloring outside the lines." I call it absolutely essential if you ever hope to create an original idea that has yet to see the light of day.
Getting successful results from using this technique is sometimes easier said than done. It's hard to get out of the routine of looking at the world as rational and orderly. The sun always rises at dawn and sets at dusk. Two plus two always equals four. And if you drop a 10-pound dumbbell on your pinky toe it will ALWAYS hurt (trust me on this one!)
But when you take an irrational approach to concepting, you sometimes discover a better way of solving your problem. For instance, during World War I, the US military took an irrational approach and used Picasso's Cubist style of art to create more efficient camouflage patterns for tanks. It actually made the tanks blend in with the surrounding environment, making them much harder to spot by the enemy. Try using a similar irrational approach next time you need a rational solution.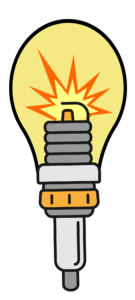 Idea Spark Plug #21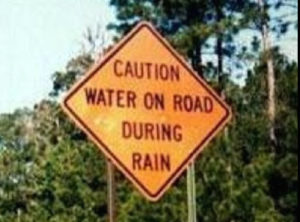 Don't Overlook The Obvious
So this SCUBA diver is swimming along at 20 feet when he notices a guy at the same depth, but wearing no gear. The diver swims on down to 50 feet when he comes across the same guy. Amazed and confused, the diver pulls out his waterproof chalkboard and writes down "How are you able to stay down this deep without any diving equipment?" The guy quickly grabs the board and writes "Because I'm drowning you idiot!"
Sometimes we get so caught up in the details we often overlook the obvious. Like squinting and straining your eyes to read in a dim room when you could simply turn on a light. Or, after your kids have gotten out of their nightly bubble bath, blindly feeling around for toys at the bottom of the tub, instead of just opening up the drain. Often times going the obvious route can be much harder than you'd think. Ever overlooked an idea because it seemed so simple, surely it couldn't work? Usually, you're kicking yourself later when someone else has the same idea, then gets successful results.
Many times a big idea can seem so obvious, we're afraid to consider it as an option. Don't fall into this trap! Never underestimate the simplicity of a good, solid idea and NEVER be afraid to at least investigate an obvious solution.
In Conclusion
It's often said, "The obvious answer has been right in front of your nose all along." But sometimes it takes a little spark to help you cut through the clutter and focus in on the solution. I hope the examples above will help you find your focus. And if you'd like to have all 21 Idea Spark Plugs at your fingertips, please feel free to click on the link below to download the complete ebook with my compliments.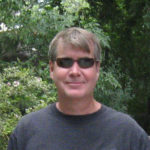 Would you like to know how I've been able to learn the ways of navigating the cyber passageways of Digital Marketing in such a short time?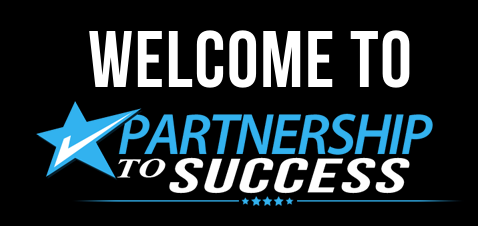 Well here's the scoop:  I've been researching this niche for the past year and have followed (and purchased products from) some of the most successful digital marketers on the internet. The one thing most of these top sellers have in common is the fact that they got their insights and training through the John Thornhill Partnership To Succes program (or P2S). So I'm proud to say I've joined the program and now have a strategy, and a coach, to help me bring my marketing skills into this lucrative niche.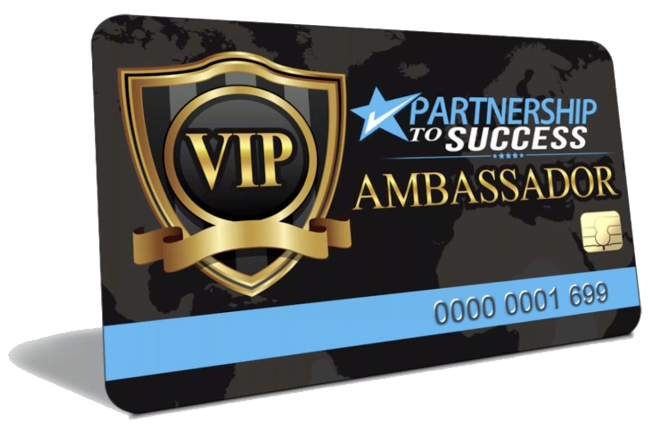 And if you're ready to fast-track your business at lightning speed, check out John's VIP Ambassador webinar. It's FREE, it's concise and it will absolutely show you how you can start making money by this time tomorrow. Just click on this link. I highly recommend it!